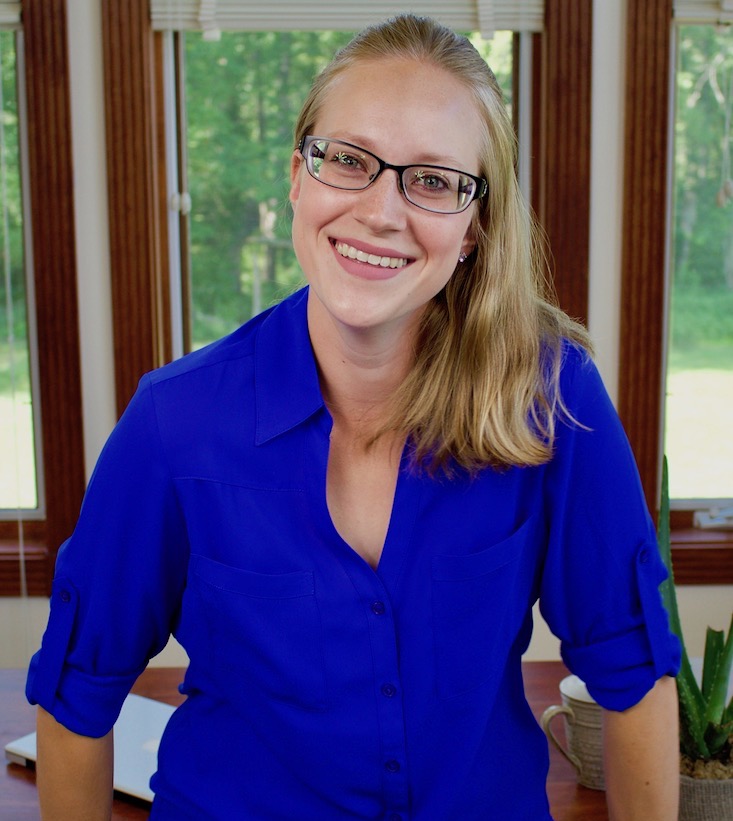 Meet your projector guide.
Hey! I'm Ardelia (pronounced ar-DEAL-ya). I'm basically a walking, talking energetic compass. 
And that means I'm here to support and guide you, fellow projector, as you start discovering and working with your Human Design to create a life (or a business) that's sustainable, fulfilling, and enjoyable. In short, I'm here to help you be an aligned projector and to release all the conditioning and pressure that you've experienced.
Also: At some point during our getting to know each other, I'll likely smother you with a wave of warm, inviting, mama bear energy. (So consider yourself warned.)
Quick Facts (Because it's fun to know all the things, right?)
Astrology
♉️ Taurus sun
♑️ Capricorn moon
♎️ Libra rising
Human Design
🔍 1/3 Classic Projector (Just throat and g-center defined)
🧭 Personal Life Theme (Right Angle Cross) of the Sphinx
Personal
📚 Bookworm
🖥 Videogamer
🌲 Introvert
🔮 Mystic
🧭 Energetic compass
❤️ Mom
I'm here to guide both myself and others, to act as an energetic compass, showing the most aligned way, regardless of how "unconventional" it is.
I see the path that no one else sees. And I'm following it.
Want to come along?
From Invisible to Recognized: My Journey With Human Design
I got started in the online business world in 2014, and it took me five years (yes five) to figure out that all of the business strategies (and life strategies for that matter) didn't work for me.
I followed all the right strategies (and I executed them pretty well), but I didn't see the success, clients, or money that everyone who used those strategies promised me.
And on top of that, running my business just felt hard. It wasn't fun. It was draining, demanding, stressful, and upsetting. No one saw me when I posted online. No one heard me when I shared my thoughts. I was basically ignored, and it's really hard to grow a business when no one sees you. (And all my projector peeps know how heartbreaking it is to be overlooked.)
Then my mentor introduced me to Human Design, and everything (literally everything) began to make sense.
Now, I feel like I've found my purpose in life, and I know that the work I'm doing has a direct, lasting impact on people. I've rediscovered what I consider fun (yeah. I had no idea what fun was until last year).
I've finally found my crowd, and I'm finally recognized and seen for who I am. (Sometimes this realization brings me tears of joy.)
I understand myself better, and I can take better care of myself (which means that I can ultimately take better care of my family and my business because I'm not exhausted, unhappy, or stressed all the time).
That's why I'm here as That Projector Guide. I want to guide and support you, fellow projector, as you discover what being a projector looks like for you. I want you to understand who you are – who you really, truly are on an energetic level – so you can see where the external expectations that have been controlling you show up in your life.
A note from the heart…
Dearest projectors,
I know what you're going through, and I know what you've been through. I've felt the pain, the anger, and the deep, deep hurt that comes from being overlooked, unseen, and ignored. I've felt the frustration of trying to force others to recognize you by "putting yourself out there" and "seizing the day". It sucks.
And I've felt the pressure you feel to be someone you're not – to live a life that doesn't align with you so that you can check off an arbitrary list of "goals" and appear "successful". I've felt the weary exhaustion of waking up at 5 am and going to sleep at midnight just to satisfy those external expectations and pressures.
Know that I see you, and I understand what you've been through (and what you're going through now). You're my people, my community, my crowd. And I'm here for you.
So, if you need someone to talk to, someone to bounce ideas off of, reach out. Email me or message on Instagram. We'll find your path. Together.
Ardelia
Ready to learn more about your Human Design and how you can begin to work with your energy in your everyday life? Check out a Human Design Reading.
This session is the basic Human Design 101 reading and will help you understand your Human Design chart and how to start working with your energy. If you're new to Human Design, this is the place to start.
If you're familiar with your Human Design and want to go even deeper into your energy, I have sessions just for you. 
We're talking nitty-gritty details here and how they affect your energy (and how you can use them). If you're interested in looking at your gates + channels, the planets in your chart, or learning more about your open centers, check out the Deep Dive Sessions that I offer. 
Path 3 - Human Design Mentoring
Looking for someone to guide and support you on a continuous basis as you begin deconditioning (a.k.a. releasing those outside influences) and really listening to your energy?
Human Design Mentoring may be just the thing for you. You and I will work together in a 1:1 setting to help you adjust to your design and begin working with your energy in your everyday life to bring about the alignment + satisfaction (or peace) that you crave.
Path 4 - The Projector Pivot Program
The Projector Pivot Program is a 9-month group program designed to guide projectors as they learn about their design, release their conditioning, and embrace + work with their energy to create aligned, sustainable success in their lives.
Join the Projector Pivot Challenge
A FREE 5-email challenge that guides you through the basics of being a projector
Because it's time to start working WITH your energy