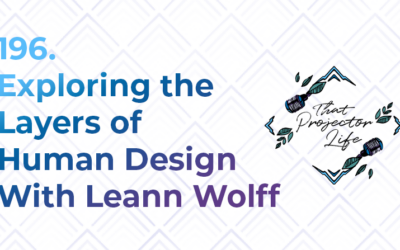 Episode Details We have a super special guest on That Projector Life this week! Human Design Professional and BG5 Business & Career Consultant Leann Wolff is joining us to talk about all thing Human Design. We start off by discussing the Mani-Gen/Projector...
Learn How to Work With Your Energy
Join the free Projector Pivot Challenge and use it as a springboard to launch you further into your Human Design Journey.