The Projector Pivot Challenge
A FREE 5-email challenge that guides you through the basics of being a projector
Because it's time to start working WITH your energy
So…you found out you're a Human Design projector. YAY! Congratulations on being the coolest type out there. (Ok, ok. So I'm a little biased on that one.)
But…I'll be honest and let you know that it's not all marshmallows and unicorns when it comes to being a projector. At least, not at the beginning.
In fact, it can be downright hard, frustrating, and confusing. I'm guessing at this point in your journey, you've discovered that all the Human Design stuff out there basically says this: "Projectors, wait for the invitation." And then they move on to other types, while you're left there thinking things like:
What does it even MEAN to be a projector?
HOW do I even wait for those invitations? (And why do I need them, anyway?)
And is it even possible to work with my energy? How?
How do I avoid bitterness? What do I do when I feel bitter?
Wait. Why didn't anybody create a set of steps that I can follow to make this switch to being a projector easier?
I hear you. (Actually, I heard myself asking those same questions when I was first discovering what it means to be a projector.)
Because it's not always as clear as it should be what projectors need to do to start living as a projector, I created The Projector Pivot Challenge. And this is your invitation to join it.
Join the Projector Pivot Challenge
What is the Projector Pivot Challenge?
It's an email challenge, which means that you'll receive one email every 3 days to the address you provide. This isn't a daily email challenge (because that would be exhausting for everyone – no one wants to hear from me daily).
The goal of this challenge is to guide and support you as you adjust to your Human Design type (projector) and strategy and live in alignment with them. It's meant to help you shift away from what you're currently doing (which is most likely out of alignment with your projector vibes) and into what ACTUALLY works for YOU as a PROJECTOR.
Here's a breakdown of the challenge by day:
Day 1 – Projector 101
The basics of being a projector + why you need to have FUN.
Day 2 – Invitations 101
Why + HOW you need to wait for those invitations.
Day 3 – Get to Know Your Authority
How to accept an invitation using your authority
Day 4 – Handling Bitterness
How to avoid bitterness (because it can completely derail your projector energy)
Day 5 – Working With Your Energy
How to harness your energy + let your aura do the heavy lifting
Daily Homework + Exercises
You need to implement what you learn! Each lesson comes with homework tasks + exercises so you can practice + integrate.
Think of each email in this challenge as a lesson, because that's what they are. And at the end of each email, you'll find a homework assignment for that day. It'll have to do with what we just talked about.
The Projector Pivot Challenge includes short homework tasks so that you have clear action steps to take that will help you shift into Projector Mode, because that's the only place your Projector Magic can happen.
This really is a guided journey to help you reconnect with your energy and walk you through the process of becoming a projector. And the super cool thing is that once you've received the emails, they're yours to keep forever. So you can go through the challenge as often as you want.
Ready to learn more about your projector energy, how to wait, and how to avoid bitterness? Enter your name and email below to join!
Please note: This challenge is only intended for Human Design projectors. If you're not a projector, you won't get much from this challenge. Not sure if you're a projector? Head to My BodyGraph to find out.
Praise for the Projector Pivot Challenge
Want to know what people who've gone through the challenge think of it? Here's what they have to say! 
"I. LOVE. THIS. SERIES.!!!! It has been so helpful. I forwarded days 1-4 to my friend who literally JUST figured out she's a projector and is in major denial… I'm trying to get her to listen to your podcast."
– Shelbi DuBord
"The Projector Pivot challenge has been such a nice reminder of what I 'know' to do as a projector, but sometimes forget to implement, especially when I am trying to control the outcome or feel the pressure to move things forward."
– Richele Henry
"This Projector Pivot challenge was amazing.
Thank you so much for putting in the efforts to create it for all of us! I especially loved the list building for Desired Invitations and tracking the Received Invitations (its been so fun watching it grow), and creating a list of nourishing & fun things to resort back to while we're waiting. That's been so, so incredibly helpful."
– Cassandra Eldridge
"Thank you! Everything makes sense to me!"
– Roberta Tinelli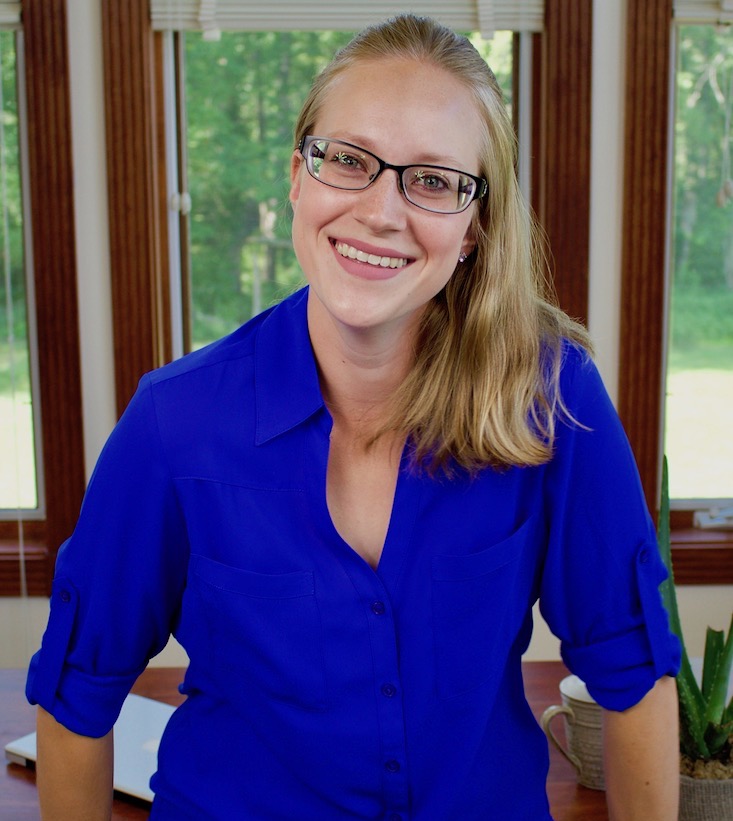 I'm Ardelia Lee, Human Design guide, pathfinder, and energetic compass, and I'll be sending these emails to you and guiding you through this challenge.
I'm here to support and guide you, fellow projector, as you familiarize yourself with your design and then learn how to be a projector. It's time to live out your design and stop trying to be the manifestor you aren't.
I'll help you release your conditioning (a.k.a. the external expectations that have been placed on you, especially regarding your work ethic and what success looks like). And I'll guide you as you begin to rediscover yourself and your energy so you can finally create and live the life you were designed for.