Start working with your Projector energy in just 12 days.
Join the free Projector Pivot Challenge.
Join the challenge
Let's have some fun + get our learn on!
Ready for a crash course?
This challenge will walk you through the basics of being a Projector over 12 days. It will hit the high points, the need-to-know info so you can hit the ground running (or waiting).
I'll be honest, learning that you're a Projector can be life-changing (and not always in a good way). But that's why this challenge is here – to help you figure out what being a Projector really means and what that may look like for you.
After this challenge, you'll have enough info that you'll be able to start experimenting on your own and figuring out how you want to live as a Projector.
Questions we'll answer include
WHAT DOES IT EVEN MEAN TO BE A PROJECTOR?
HOW DO I EVEN WAIT FOR THOSE INVITATIONS? (AND WHY DO I NEED THEM?)
HOW DO I WORK WITH MY ENERGY?
HOW DO I AVOID BITTERNESS? WHAT DO I DO WHEN I FEEL BITTER?
Join the Projector Pivot Challenge
It's time to have fun, learn about your energy, and lean in to being a Projector.
Join the challenge
How Does This Challenge Work?
It's based on a timed-release schedule. Every 3 days, you receive access to a new lesson and the homework that goes along with it. You get your first lesson immediately after you sign up!
The goal of this challenge is to guide and support you as you adjust to your Human Design type (Projector) and strategy and live in alignment with them. It's meant to help you shift away from what you're currently doing (which is most likely out of alignment with your Projector vibes) and into what actually works for you as a Projector.
Here's a breakdown of the challenge by day:
Day 1: What's a Projector?
We'll cover what a Projector is, what makes you a Projector, and how you can start working with your energy.
We'll dive into the complex topic of waiting – because learning how to wait is crucial to being an aligned Projector.
Day 3: How to Accept an Invitation
It's time to learn about your authority and how to listen to and work with it when it comes to accepting an invitation.
Day 4: How to Avoid Bitterness
Bitterness is something that all Projectors experience. We'll talk about how you can use this to your advantage…and how to avoid it.
Day 5: Putting Your Aura to Work
We'll go even further into how you can put your energy to work for you by simply being visible and following your joy.
Bonus: Homework for each day
Each day of the challenge has its own homework or implementation activity to help you process + integrate what you're learning. Because that's where lasting change happens.
This really is a guided journey to help you reconnect with your energy and walk you through the process of becoming a Projector. And the super cool thing is that once you've received access to the lessons, they're yours to keep forever. So you can go through the challenge as often as you want.
This challenge has also been updated to include relevant That Projector Life podcast episodes, so you can tune into the podcast and listen to a more in-depth discussion on a related topic while you wait for the next day of the challenge to be released.
Hear What Previous Challengers Have to Say
"The Projector Pivot challenge has been such a nice reminder of what I 'know' to do as a projector, but sometimes forget to implement, especially when I am trying to control the outcome or feel the pressure to move things forward."
"I. LOVE. THIS. SERIES.!!!! It has been so helpful. I forwarded days 1-4 to my friend who literally JUST figured out she's a projector and is in major denial… I'm trying to get her to listen to your podcast."
"This Projector Pivot challenge was amazing.
Thank you so much for putting in the efforts to create it for all of us! I especially loved the list building for Desired Invitations and tracking the Received Invitations (its been so fun watching it grow), and creating a list of nourishing & fun things to resort back to while we're waiting. That's been so, so incredibly helpful."
"Thank you! Everything makes sense to me!"
Meet Your Host
I'm Ardelia Lee, Human Design guide, pathfinder, and energetic compass, and I'll be sending these emails to you and guiding you through this challenge.
I'm here to support you as you familiarize yourself with your design and then learn how to be a projector. It's time to live out your design and stop trying to be the manifestor you aren't.
I'll help you release your conditioning and support you as you begin to rediscover yourself and your energy so you can finally create and live the life you were designed for.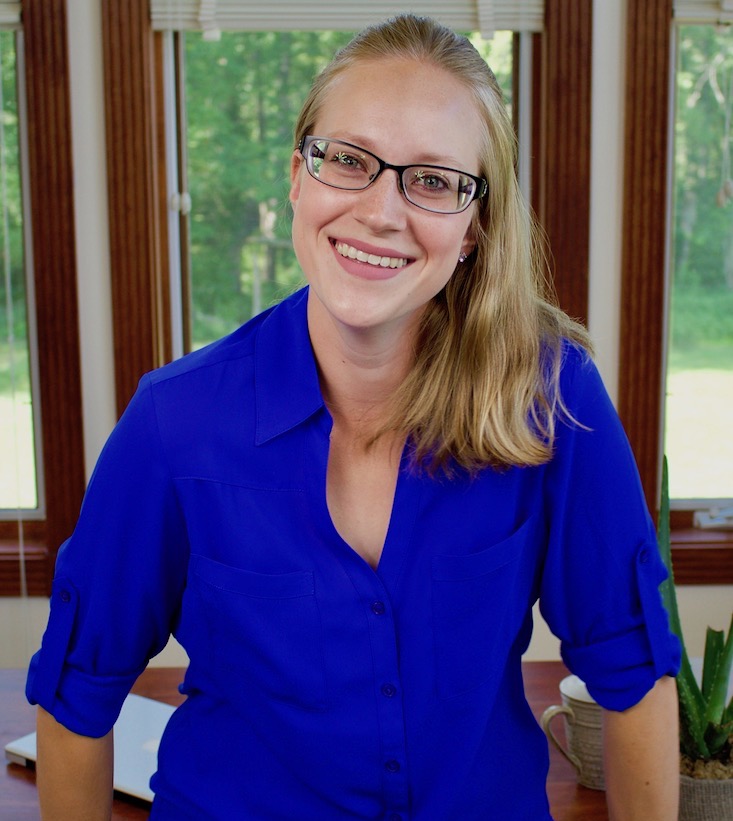 Got Questions?
I have some answers! Check to see if your question about the Projector Pivot Challenge is answered here. If it isn't, let me know.
Wait a sec. Your podcast said this was an email challenge. What gives?
If you've found your way here from older That Projector Life podcast episodes, then you may be a little confused. Because in those episodes, I do say that the challenge was an email challenge, meaning that you would receive the lessons in your email inbox instead of in The Projector Academy. 
Due to system hiccups (and failures at times), I decided to move the challenge to my online learning platform, making it more accessible for everyone. (It will be SO much easier to revisit those lessons – no more having to search your inbox!)
And don't worry – it's still the same great challenge that people rave about. I've just changed where it's hosted and how it's delivered. 
Why are the lessons spread out over 12 days? Why can't I just access everything immediately?
Because this challenge is meant to help you understand + integrate what it means to be a Projector – and that's going to take time. We're going for sustainable changes, here. Plus, it's always good to work on your patience – and to practice giving yourself more time and space. Those are crucial Projector skills.
How long will I have access to the challenge?
For as long as it's relevant and aligned with my business. And so far, the Projector Pivot Challenge has become a foundational piece for my business and my audience. I think it's safe to say that it's here to stay.
Is this free? Like actually FREE?
Yep! It's one of my ways of supporting you on your Projector Journey. Now, what are you waiting for? Go join the challenge!