Dive deeper into your design.
1:1 sessions + group programs for Human Design Projectors.
Let's start an adventure.
Human Design Reading
This foundational, 60-minute read will acquaint you with the finer points of your unique energy so you can finally begin to live as YOU. 
Next-Level Reading
During a Next-Level Read, we'll dive even deeper into your design and look at your channels + gates, or the planets and their placement.
Human Design Mentoring
Need support actually living your design? These mentoring sessions will give you that support + the space to grow, learn, and process.
Discover Your Projector Magic
This 8-week group program is great for new Projectors ready to learn about their design in a supportive environment. 
Feeling lost? Confused?
You don't have to do this alone.
I've been where you are. I know the frustration of looking for information about Projectors online and only finding "Wait for the Invitation" and no elaboration on what that means or what it actually looks like.  
That's why I'm here. I love Projectors – we're so unique – and we often have a challenging deconditioning road ahead of us. But the payoff of beginning to live from your own energy is amazing. Let's help you experience that magic – the magic of living as YOU.
You have the answers within you.
I'm just here to help you find them. I'm someone to bounce ideas off of, someone who can see a potential path for you and suggest it – but then leave the final decision up to you.
Always trust your energy.
Ultimately, you have to listen to your energy on whether or not we're a good fit. If we are, great! If not, that's ok! It means your energy is taking you in another direction. Trust it.
Check out my free resources!
I have several free resources that will help you get a feel for my energy and what it's like working with me. Head to the Free Resources page to check them out.
Which option is right for me?
Struggling to figure out what you need? Check out the boxes to the right for more details on each option and which may be best for you. And if you still can't figure it out, contact me and let me know! We'll figure out what would support you best.
Should I get a foundational HD Reading?
A foundational Human Design Reading is perfect for Projectors who have never had their HD charts read. If you're brand new to Human Design and want to learn more about your unique energy, this is a great option. Even if you've been working with HD for a while, a foundational HD Read can be helpful.
Is a Next-Level Reading right for me?
The Next-Level Readings are great for Projectors who have already had a foundational Human Design Reading done – either by me or by another person. If you know the basics of your chart – your Incarnation Cross, Profile, open and defined center, and your channels, a Next-Level Reading would be a good next step. It will build on what you already know to give you a deeper understanding of your chart.
What is Human Design Mentoring?
Human Design Mentoring is where you and I work together – either in a one-off session or over 3-6 months – to help you decondition and begin to really live as a Projector. This is all about helping you learn how to live and work with your unique energy. Both of the 3-month and 6-month mentoring packages include either a Foundational HD Read or a Next-Level Read.
What options exist for HD Mentoring?
I offer three options for Human Design Mentoring: 60-minute one-off sessions that you can book anytime, a 3-month mentoring package, and a 6-month mentoring package.
During the one-off session, you and I will focus on the topic or topics that you need the most support with. During the extended mentoring (3 or 6 months), you and I will focus more on helping you understand what it means for you to live as a Projector in all areas of your life.
Is Discover Your Projector Magic a good fit?
I offer Discover Your Projector Magic in two settings: a self-study setting, which allows you to go at your own pace, and a group program, which puts you in a cohort with your fellow Projectors.
The self-study DYPM is available year-round (starting October 2020), and you can start it whenever you want.
The group program version of DYPM is available only at specific times of the year. For more information on when the next group round is available, click here.
Free Mini Coaching
Just starting to dip your toe in Human Design? Want to get a feel for me and my energy before you book any services? Looking for support or just a space to talk things out? This free mini-coaching call is for you!
During our 20-minute call, we'll video chat via Zoom about whatever it is you need support with. If you have a specific question about your Human Design, we can talk about that.
If you want to know more about how to live as a Projector, we can talk about that, too.
This is all about giving you the support and direction you need with no strings attached.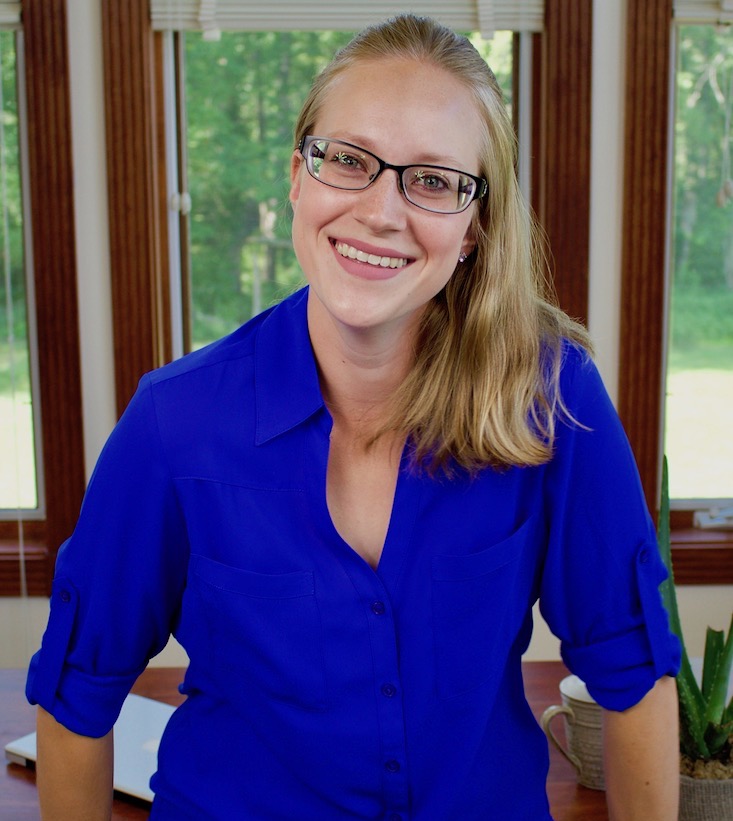 Schedule a Free Call
The first step is to schedule this free call – and don't forget to include your birth time (AM/PM), birth location, and birth date. You can tell me what you want to focus on when you schedule your call. And if things change between now and then, that's ok! We'll roll with it.
Hop on Zoom
At the time of your call, you'll be able to join your personal Zoom meeting room. Only you will have the link to join your call – and it's password-protected for your privacy. (And only you will have the password.) Then you and I will chat about what you're struggling with.
Integrate the Shifts
You'll probably walk away from your mini coaching call with some homework + action steps to take. As you process what we talked about and what your next steps are, be sure to give yourself plenty of downtime and rest. Your energy is reacting to changes – give it space to do so. 
Foundational Human Design Reading
Let's explore your unique energy together. This Human Design Reading is a 60-minute 1:1 call during which you and I talk through the basics of your chart. 
Need more deets? Check 'em out here!
During our Human Design reading, I'll walk you through your HD chart. We'll cover your Human Design type, strategy and authority, profile, incarnation cross, your centers (both the open and defined ones), and your channels.
I'll share my screen with you as I talk through your chart, and I'll record our call so that you can easily reference our discussion and your chart again. You'll typically receive access to the call replay the same day as your reading – and you're welcome to watch the replay as often as you need to. If you have questions after the call, you're free to message or email me and ask!
Gates and Channels Reading
This is a Next-Level Reading, so only schedule this if you've had a foundational Human Design Reading, either from me or someone else. During this 60-minute read, we'll talk through your gates and channels, going into even more depth than the foundational read.
Learn more about the reading
The Gates and Channels Read focuses exclusively on the gates and channels in your chart. We'll start with the channels you have defined, and we'll talk about them in more depth. We'll cover the circuit that they're in, how that impacts you, and the two gates that make up that channel. Once we've covered all of your channels – and talked about how they interact together – we'll move onto your gates. 
We'll talk through each of your gates and the implications that has for your specific design. Yes, we'll cover dormant gates and how they can impact you. Ready to schedule a read? Just click the book now button.
Single Session Mentoring
During this 60-minute session, you and I will focus on the question or problem that's bothering you the most. If you have a lot of questions – or a lot of problems – we'll solve as many as we can in our time together. 
Find out more here
When you book your call, you'll be able to tell me what you want to focus on during our time together. However, if things change between the time you book and our call, we can shift the focus of our session to match your needs then.
You will dictate the direction of the session, but I'll likely jump in with insights and suggestions based on what I'm seeing and how my energy responds to things. You'll also walk away with some homework and some action steps to help you along your path. (I'm a big fan of homework). If you have questions after our session, you can always email me or message me on social media for support.
Ideally, this is something you book after you've had a Human Design Reading – either from me or someone else. You really need to be aware of your chart and have an understanding of it before you start with mentoring.
You love free stuff, right?
Check out these free resources!
Who says you have to pay big bucks to access awesome content? Not me. I believe that everyone should be able to access the resources that can help them jumpstart their Projector Journey. That's why there's an awesome free resources page for you to check out!
Join the Projector Pivot Challenge
Listen to the That Projector Life Podcast
Join the That Projector Life Facebook group