Business as a Projector Just Got Simpler
Get courses and challenges to help you work with your Projector energy.
Join now
Welcome to the Membership
My goal with the That Projector Life Membership is to create courses, challenges, and other resources that support Human Design Projectors in business as they learn how to work with their energy. It's really about creating a space in which you learn practical applications for your unique energy. 
Many of the courses will show you that there's a different way to run your business, craft a sales page, or launch a product. This is about giving yourself permission to not follow what everyone else is doing and to experiment with what works best for you. 
We'll talk business strategy in the membership, but we'll also talk about your energy and how you can find a happy mix that's perfect for you.
Rethink what it means to run a business
Learn biz strategies
We won't throw biz strategy out the window entirely, but we will modify it to account for our energy.
Explore when you want
You'll have access to all the resources in the membership, so you can go through them when you have the energy.
Use your energy
Most courses in the membership include energy work, so you can give your biz strategy a boost.
Have fun!
This is about learning and having fun while growing with your energy. It's not a list of to-dos.
It's a collection of courses and challenges for Projectors to help you blend business strategy and your energy.
But it's also important to understand that being a Projector in business is about more than *just* learning how to use your energy in business. It's about learning how to do business in a completely different way. 
It's about grappling with the fact that most of the world hasn't recognized us and doesn't understand our energy. And it's about creating a business that supports you and your clients at the same time. 
This really is about leading the charge when it comes to understanding how we do business. It's a true people-focused (and energy-focused) approach.
What's Included?
The That Projector Life Membership includes courses, challenges, and other resources to support you and your Projector energy in business.
Those "other resources" could be things like workshops, exclusive podcast episodes, bite-sized courses, or something else entirely.
I'm leaving the membership rather fluid so I can flow with the energy of what wants to be created next.
However, my goal for resource creation is to create either 1 big course each quarter or 2 smaller courses each quarter. That way you have fresh resources to dive into and you don't have to worry about trying to keep up with monthly resources.
The current courses available in the membership now are listed in this section.
Attract Epic Invitations
This course will walk you through the basics of invitations and how your Projector energy works with them.
Create Sales Pages With Ease
This course breaks down sales pages from both a strategic and energetic standpoint so you can create pages that feel good for you and your audience.
Content Strategy for Projectors
This course explains how to create a content strategy that aligns with your energy. No more posting somewhere because you feel you "should".
Let's Break Down Those Courses
Want more specifics on the courses? Here ya go!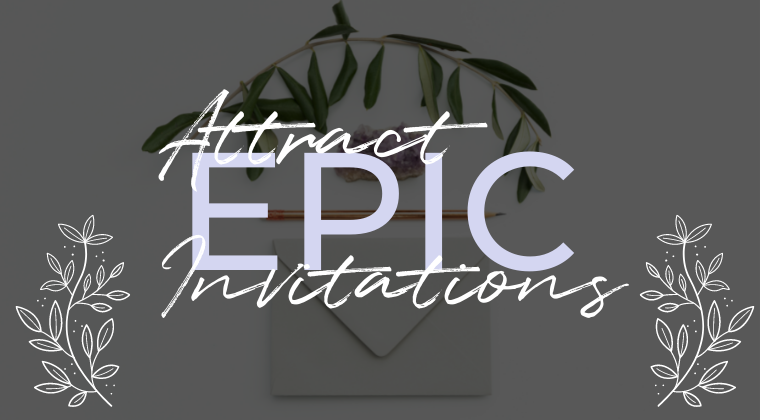 Attract Epic Invitations
Over 5 pre-recorded video lessons, this course will deepen your understanding of invitations and walk you through how to attract epic invitations as a Projector. Essentially, we're plugging the gaps in your invitation knowledge so you can confidently approach invitations. (No more feeling stuck, frustrated, or disappointed.)
Each lesson has a workbook with support questions for deeper integration, and there are some guided meditations to help you engage with your energy.
Create Sales Pages With Ease
This coures goes beyond sales pages to ensure that your actual offer is aligned and ready to be sold.
Over 9 text (or written) lessons, you'll learn how to frame your sales pages, connect with your offer, and actually write a sales page of your own. Did I mention we'll dive into the anatomy of a sales page? We will.
There are guided meditations in this course, along with homework or relfection questions to support your journey. And if you want some examples of sales pages, I've recorded a few video walkthroughs so you can see sales pages with my commentary.
Let's make sales pages less scary and more energetically aligned for you, your offer, and your clients.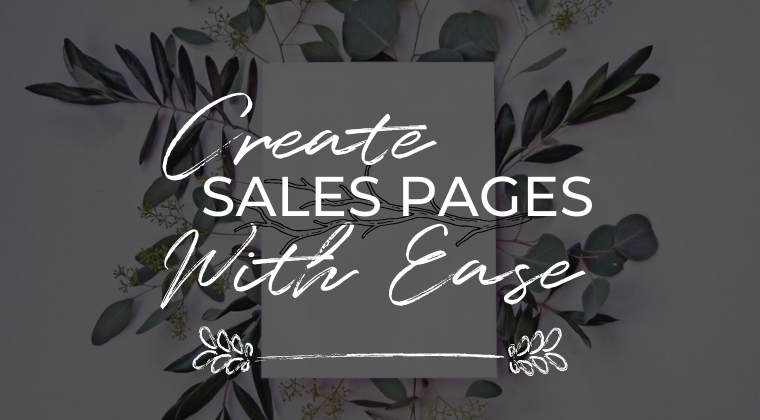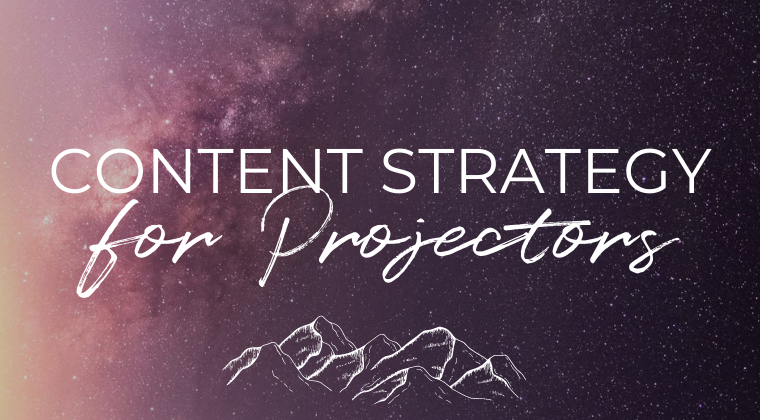 Content Strategy for Projectors
Ready to get the most from your content – both strategically and energetically? It's time to think about creating a content strategy. But one that actually supports your Projector energy and doesn't expect you to post on Instagram daily. 
This 13 text (or written) lesson course will walk you through everything you need to know to create your own content strategy. Each lesson breaks down a part of the process so it's simple and doable. By the time you finish the course, you'll have created your very own, aligned content strategy. 
Most of the lessons in this course have corresponding questions in the course companion to help you take your learning deeper. There are also guided meditations to connect with your energy, your content's energy, and your audience's energy. 
Join Monthly for $77
Yes, you can cancel anytime.
Go Annual for $847
Get one month free when you sign up for the year! Cancel anytime.
Membership Roadmap
Want to know what I have planned for the membership in 2022? I've outlined what I'm currently planning on creating for the rest of the year in this section – either to the right or below what you're reading (depending on the screen you're using).
The roadmap is a loose plan that is subject to change at any time. I definitely want to hear what current members want in the membership, and I want to create what I have energy for.
Be aware that I could also create more than what is listed here. This is the minimum I want to create. I'm definitely leaving space open for energy and inspiration to strike.
Launch Like a Projector Challenge
In Quarter 2 (April-June) I plan to create and release this big challenge. It will focus on supporting Projectors through a launch in an aligned way.
Projector Deconditioning Course
For Quarter 3 (July-Sept) I want to create and release two medium resources – a Projector deconditioning course and a course that helps you nurture your clients better.
Align With Your Business Challenge
In Quarter 4 (Oct-Dec) I want to release another big challenge to help you really align with your business for the new year.
Frequently Asked Questions
Don't see your question answered here? Send me an email at [email protected]
how much does this cost?
The membership costs $77/month until you decide to cancel. Or you can choose to pay $847 annually until you decide to cancel.
You can cancel whenever you want.
how often will I get new resources?
At  minimum, I want to create either at least 1 big resource each quarter or 2 medium resources each quarter. I may create more than that as I have the energy and inspiration. I wanted to be flexible with this so that I can honor my Projector energy and not push myself to create when I should be resting. But I also wanted to honor your Projector energy and not create a ton of stuff so that the membership ends up being overwhelming.
what if i want to cancel my membership?
You can cancel your membership whenever you want. If you're on a monthly payment plan, you'll have access until your next billing date. At that time, you will lose access to the membership and its courses, and your credit card will not be charged. If you're on an annual payment plan, you can cancel anytime as well. You'll continue to have access to the membership until your next billing date. 
What's a "big resource"?
Good question! I like using "big", "medium", and "small" to refer to the resources I create. These labels refer to the time and energy that it took me to create a course. So a "big" resource would be something that I spent a lot of time and energy one (think a month at least). The big resources will be longer ones that will likely take you more time and energy to go through as well. 
The medium resources are in-between. The took me a while to make, but they aren't huge. And they'll likely take you a while to go through. 
Small resources are things like workshops or podcast episodes – things that don't take much energy to time to create or go through. (But that doesn't mean they're any less valuable.)