83. Understanding the Human Design Chart for Now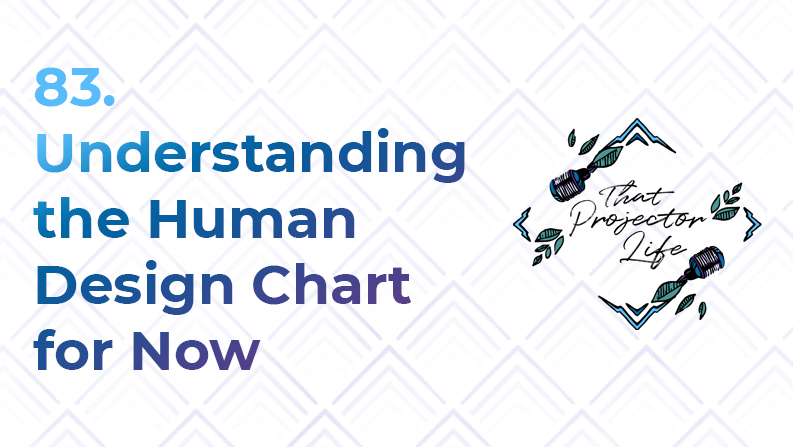 This episode is by request, and it's going to dive into a topic we haven't talked very much about on this show: How the astrological energy for now impacts you.
I'll dive into the Human Design Chart for Now (a.k.a. Just Now Chart) and talk about why you need to know the energy of the chart plus how it impacts you. We'll also cover where you can create one so you can get started working with the energy of now.
I'll also run through the Just Now Chart for Mon, Aug 24, 2020 at 10:19 am US Central time. And even though that date is now in the past, tune in to hear how this chart can impact you – and think back to your energy on Monday.
This is all about deepening your awareness of the energy around you so you can be aware of the factors at play and understand why you may be feeling pulled towards not-self behaviors or actions.
Below is a picture of the Just Now chart that I was working with when I recorded this episode. Want to create your own Just Now chart? Click here (you'll go to Jovian Archive, which is where I created the chart below).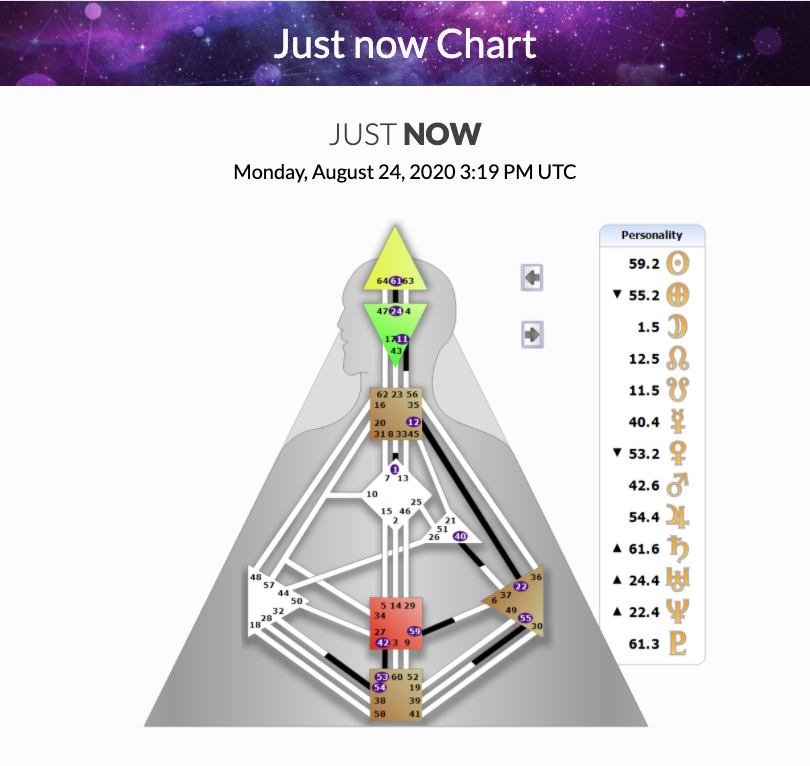 ❤️ Subscribe + Listen to That Projector Life
🎧 More Episodes You Might Like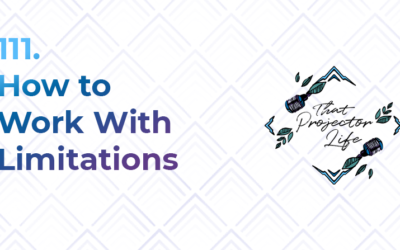 Episode Details  This episode is all about the two big limitations that Projectors face and how we can work with them. We'll talk about the limitations (hint: one is our strategy, the other is our lack of sacral energy). But we'll also talk about how to view those...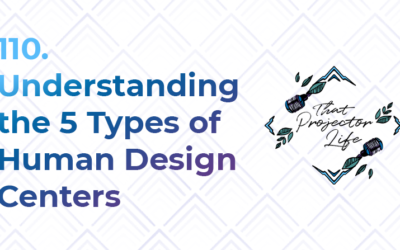 We're diving into each of the 5 types of Human Design centers in this episode and talking a bit more about how they connect with and influence each other.
You may already be familiar with the 5 types of centers (manifestation, motor, awareness, pressure, and identity), but do you know how they impact you and your design? We'll talk about each type of center, the specific centers within that category, and how they work.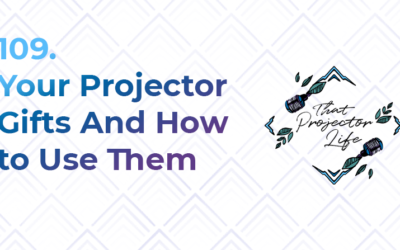 Episode Details Welcome back to That Projector Life! It's been a few weeks since a new episode, and I wanted to kick things off again by diving into the Projector's gifts.  We'll talk about the gifts that are unique to Projectors thanks to our energy and then show how...
Join the Projector Pivot Challenge!
A FREE 5-email challenge that guides you through the basics of being a projector
Because it's time to start working WITH your energy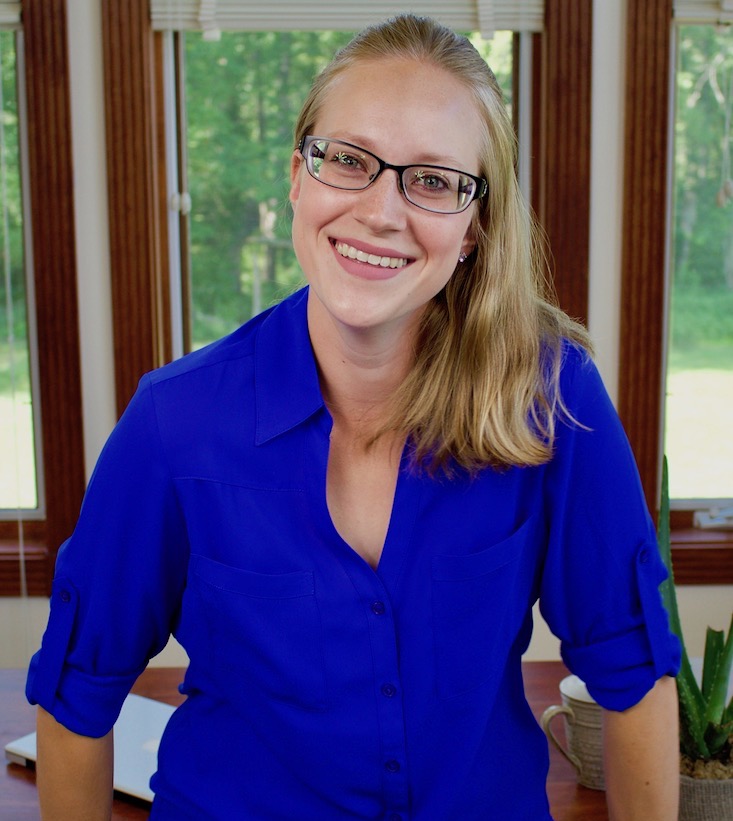 Ardelia Lee - Projector, Compass, and Adventurer
Hey! I'm Ardelia (pronounced ar-DEAL-ya). I'm basically a walking, talking energetic compass and a Human Design projector on a journey to understand + fully experience what it means to be a projector.
And I'm here to support and guide you, fellow projector, as you start discovering and working with your Human Design to create a life (or a business) that's sustainable, fulfilling, and enjoyable. In short, I'm here to help you be an aligned projector and to release all the conditioning and pressure that you've experienced.