84. How to Sustain Energy After the Invitation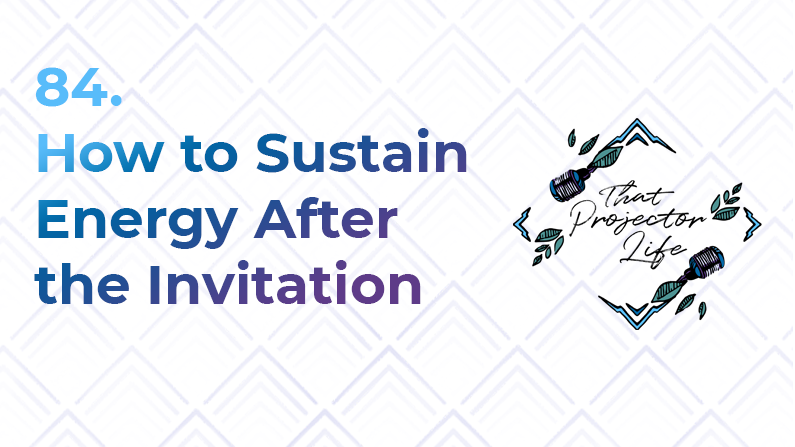 This episode is all about sustaining your energy after you receive the invitation. But, first we have to talk about what it means to "sustain" your energy. Because – to quote Inigo Montoya, "You keep using that word. I don't think it means what you think it means." Or something like that.
We'll talk about what it means for a Projector to sustain their energy and the important difference between a Generator and a Projector when it comes to sustaining energy.
Then we'll head into 6 different strategies for sustaining and maintaining your energy after you receive the invitation. Some of them may be no brainers – like working when it feels good and resting when you need to – but others may be new to you.
I do talk a bit about project management here, where you take a big picture and break it down into smaller, more manageable tasks.
And let's not forget that invitations and projects have energy of their own, and if you're not keeping tabs on that, you may find it more difficult to maintain your energy while you're working on them.
Ready to dive into the episode and learn how to sustain your energy after you've received the invitation? Listen in!
❤️ Subscribe + Listen to That Projector Life
🎧 More Episodes You Might Like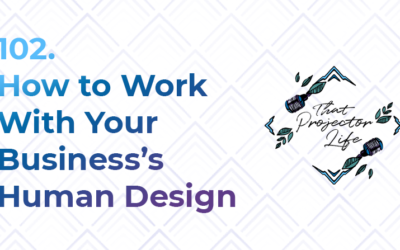 Episode Details In today's episode, we're diving into a topic that isn't widely discussed: Your business's Human Design type! Just like us, businesses have their own energy and their own Human Design type and strategy. Learning + connecting with your business's unique...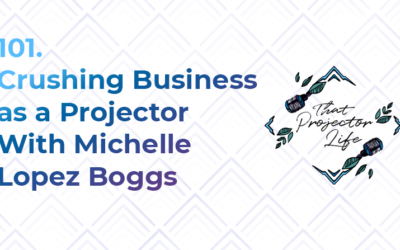 Episode Details Join my Projector guest Michelle Lopez Boggs as we talk about all things business. We touch on so many important topics for Projectors, like delving into your true self and working to bring that energy into your business, recognizing your own value...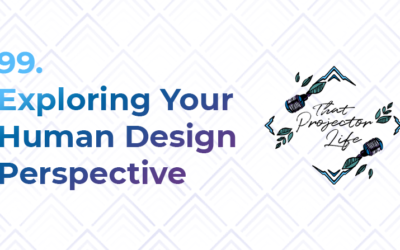 We're tackling the third Human Design variable in this episode. This time, it's all about the bottom right arrow – a.k.a. the perspective.
Your perspective in Human Design is essentially what you're here to see. We'll go through each of the 6 perspectives and talk about what each of them means for you. We'll also touch on your distraction or transferred view (this is what you see when you're not in alignment).
Ready to find out what you're really here to see? Listen in!
Join the Projector Pivot Challenge!
A FREE 5-email challenge that guides you through the basics of being a projector
Because it's time to start working WITH your energy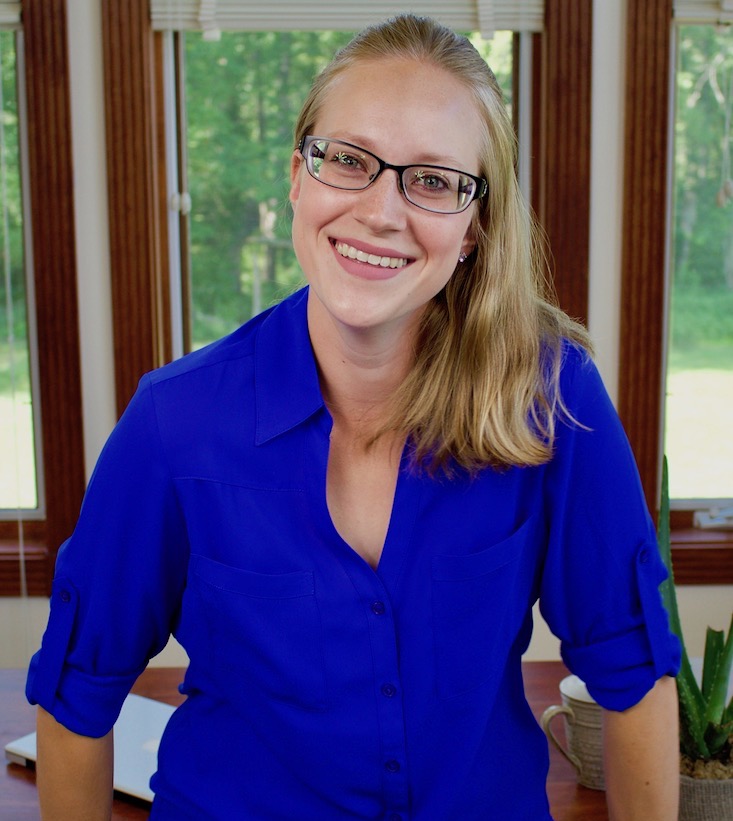 Ardelia Lee - Projector, Compass, and Adventurer
Hey! I'm Ardelia (pronounced ar-DEAL-ya). I'm basically a walking, talking energetic compass and a Human Design projector on a journey to understand + fully experience what it means to be a projector.
And I'm here to support and guide you, fellow projector, as you start discovering and working with your Human Design to create a life (or a business) that's sustainable, fulfilling, and enjoyable. In short, I'm here to help you be an aligned projector and to release all the conditioning and pressure that you've experienced.