97. How to Work With Your Human Design Environment
Episode Details
Welcome to Part 3 of our Variable Series. We're looking at the bottom left arrow in your Bodygraph, which is all about environment. 
In Human Design, the environment plays a very important role. Being in the correct environment removes resistance (a.k.a. it can make it easier for you to receive invitations), and the correct environment can nourish you better than an incorrect one. 
But how do you find out what your environment it and what it means? And how can you create – say a mountain environment – when you live in the middle of Kansas (or any other flat place). We'll talk about all of that and more in this episode. 
Think on This
Your environment nourishes your body. When you're in the correct environment, you're able to remove resistance, making it easier for you to work with your strategy and authority. If you can't be in your exact environment, find creative ways to replicate your environment where you are.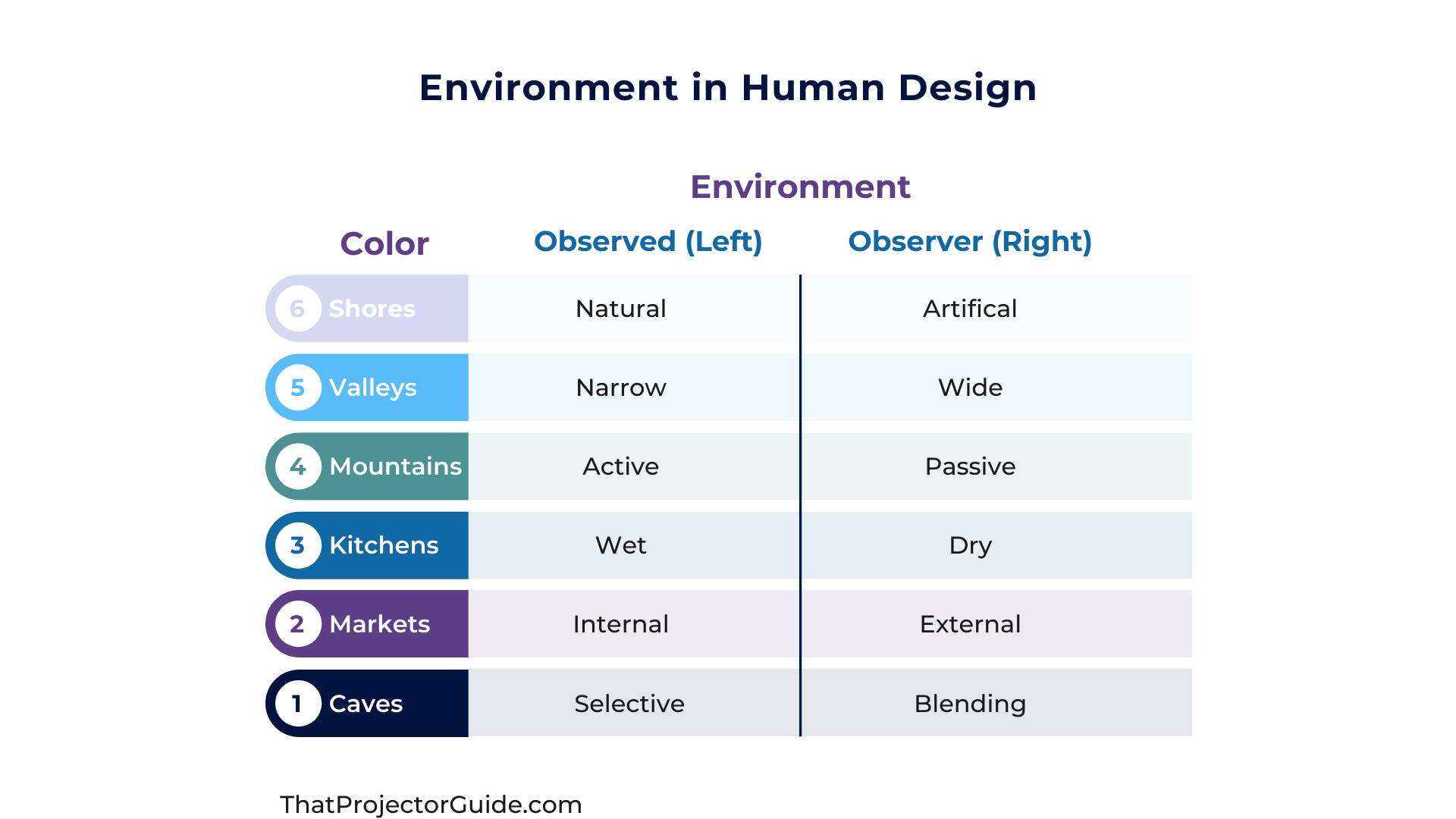 Episode Show Notes
Looking for the links and resources I mentioned in this episode? You found them!
Dive deeper into your design.
Understand Your Variables
Video Series
This free series walks you through each of the variable arrows from start to finish, complete with slides, so you have a deeper understanding of your variables. 
Learn how to find and work with your Primary Health System.
Discover which environment is correct for you + how it impacts your health.
Learn about what motivates you and what happens when you're unaligned.
Discover how you unlock your awareness.
Episode Details In today's episode, we're diving into a topic that isn't widely discussed: Your business's Human Design type! Just like us, businesses have their own energy and their own Human Design type and strategy. Learning + connecting with your business's unique...
Episode Details Join my Projector guest Michelle Lopez Boggs as we talk about all things business. We touch on so many important topics for Projectors, like delving into your true self and working to bring that energy into your business, recognizing your own value...
We're tackling the third Human Design variable in this episode. This time, it's all about the bottom right arrow – a.k.a. the perspective.
Your perspective in Human Design is essentially what you're here to see. We'll go through each of the 6 perspectives and talk about what each of them means for you. We'll also touch on your distraction or transferred view (this is what you see when you're not in alignment).
Ready to find out what you're really here to see? Listen in!
Meet Your Host
Hey! I'm Ardelia. I'm basically a walking, talking energetic compass and a Human Design projector on a journey to understand + fully experience what it means to be a projector.
And I'm here to support and guide you, fellow projector, as you start discovering and working with your Human Design to create a life (or a business) that's sustainable, fulfilling, and enjoyable. In short, I'm here to help you be an aligned projector and to release all the conditioning and pressure that you've experienced.
I'm also here to help you have fun + enjoy the trip by making all the Projector mistakes so you don't have to. 😉
Let's change the way you approach invitations.
Check Out Attract Epic Invitations
This mini-course for Projectors will deepen your understanding of invitations, answer all the invitation-related questions you have, and walk you through how to attract epic invitations.
Learn the 7 broad types of invitations and how to spot them
Learn how to accept an invitation and the boundaries that come with it
Become a powerful force in attracting your own invitations
Learn how to wait in a way that's productive and fulfilling