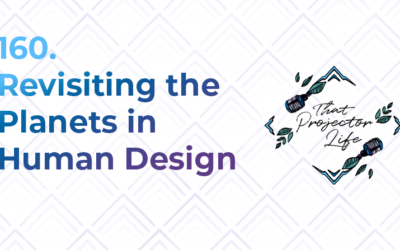 Episode Details Because we just talked about the layers of Human Design gates, I wanted to revisit the planets in Human Design. The planets play an important role in how we experience the energy of our gates and channels. They take the overall energy present and add a...
Learn How to Work With Your Energy
Join the free Projector Pivot Challenge and use it as a springboard to launch you further into your Human Design Journey.